Budapest, Visegrádi u. 31, 1132 Hungary
Search is hard, we make it easy!
Prefixbox
Software development

|
Budapest

|
Small business (< 50)
Prefixbox
Budapest, Visegrádi u. 31, 1132 Hungary
0 open positions at this company
Receive job notifications
Subscribe and we'll let you know if there's a job opening!
About the company
Our story
2014-10

Prefixbox was founded

2015-02

5 people development team: building out the first version of Prefixbox

2015-12

Janos, our amazing sales colleague joined, getting revenue

2018-02

International team of 13 people

2019-10

Doubling our team!

2020-01

Opened our sales office in Poland

2021-08

Opened our sales office in Munich and Vienna. 41 people team.
What makes our product special
Product development

|
Agile

|
Algorithm design

|
React.js

|
IT

|
Big Data, NLP, ML

|
Azure, Cloud

|
Hadoop, Elastic

|
Kutatás & Fejlesztés
Our product
Prefixbox
We help shoppers find the perfect product they are looking for on eCommerce websites by improving the product search experience.
Life with us
Lightning round
Ties or shorts?

Shorts. We keep it casual and comfortable

Superpower?

Believe in yourself!

Beer, wine or shot?

In that order...
Trainings and workshops
We believe in learning by doing and learning from each other. Team members are happy to help & share their experience. We have formalized on-boarding process with your team and also with the CEO.
How can the employees affect the company's life?
Since we are a small team, every member of our team can have a huge impact and a important say in where the company and product is going. The more you contribute the more say you have!
Why we love our office
It is easy to access for everyone: we are near Westend. We have lots of space and the business team is in a different room from the engineering team, so there is less noise for them :). We socialize in the chill room and in the kitchen and there is darts for those who like that!
Office photo
What would I miss if I left
"The pizza parties, the team buildings and the inside jokes. Plus the #alwayslearning sessions."
Favourite thing in the office
Personal qualities we appreciate
Curious, honest, friendly and hard working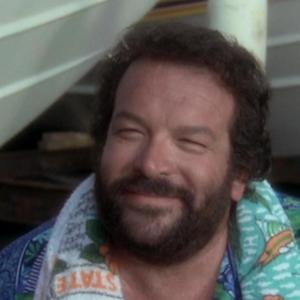 Which celebrity would your company be?
Bud Spencer - Kickass
What we value
If you want to create big plans and strategy and let others do the work - you are not looking for us!
"Be a doer, not a talker – history belongs to the doers."

Hiring
We're always looking for new team members who like a challenges and love learning. Contact us anytime to find out more about opportunities!
Our Covid-19 Experience
We monitored the news, trends and created a covid slack channel to keep everyone up to date.
The new normal
Hiring process
After a short intro call, we will have two rounds. The first meeting will be held online, where we will discuss your professional experiences and answer any questions you may have, in 1-1.5 hours. The second round, if the situation allows, will be held in person so you can see our workplace. Here you can talk to senior managers in about 1 hour. No special preparation is needed, just be yourself!
Our favorite digital solution
At Prefixbox, we find it important to nurture our relationships with in-person communication; however, we rely on digital tools to make work easier and keep in touch with PoP abroad.