Budapest, Pipa u. 6, 1093 Hungary
Inspiring students through research
Polygence
Education

|
Budapest

|
Stanford

|
Small business (< 50)
Polygence
Budapest, Pipa u. 6, 1093 Hungary
1 open positions at this company
Receive job notifications
Subscribe and we'll let you know if there's a job opening!
About the company
Our story
2019-04

Polygence is incorporated in the US and launched out of the MIT Sandbox Innovation Fund.

2019-06

First 5 students start mentorship program.

2020-03

Venture-funding round closed from Reach Capital, Alibaba Entrepreneurs Fund, NLVC and SDX Partners.

2020-06

Team grows to 7 people.

2020-07

Hundreds of students and mentors conduct cutting-edge research projects on our platform.

2020-10

Polygence joins the Stanford-StartX accelerator.

2021-03

Team grows to 11 people, including 4 engineers.

2021-05

Polygence raises seed round from Reach Capital and Floodgate.

2021-10

Team grows to 20 people including 7 engineers.

2021-11

First all-company team retreat in San Fransisco.

2022-08

Team grows to 40 people including 13 engineers.
Office address
Budapest, Pipa u. 6, 1093 Hungary
További irodák
138 Running Farm Ln, Stanford, CA 94305, USA
Budapest, Király u. 26, 1061 Hungary, HubHub Budapest, Király utca 26
What makes our product special
Cutting-edge technologies

|
Innovative education

|
Enabling cutting-edge research

|
Global market — (US/EU/China)

|
Our customers love our product

|
Califorina-based headquarters
Our product
Online marketplace for research mentorship
Polygence is a Stanford- and MIT-founded online academy that pairs intellectually curious high school students with PhD and postdoctoral researcher-mentors to pursue tailor-made research projects in the students' field of interest. Polygence's gives motivated students around the world access and exposure to cutting edge research in their chosen areas of interest.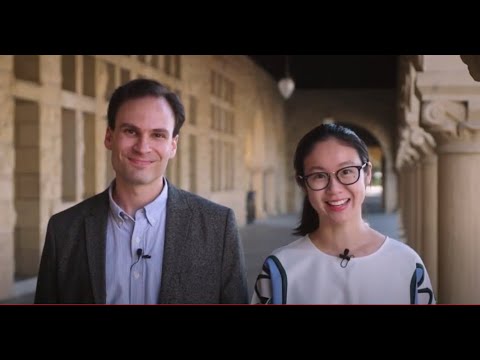 Product video
Life with us
Lightning round
Most proud of

Social impact

Sex ratio?

50/50

Superpower?

The team!
Trainings and workshops
You will make trips to our headquarters at Stanford, California to learn more about the business, understand the market and build team cohesion. We also subsidize further training via online courses.
How can the employees affect the company's life?
You'll join a result-oriented team with an active feedback culture, where your voice will be heard by all of us. Your ideas will contribute to product specifications and team-building decisions.
Why we love our office
Our office is in an exciting location in the stunning neighbourhood of Fővám tér. Near to key transport hubs and with the historical centre just outside, you can hear the inspirational buzz of life and energy. The office is colorful, spacious, there is a table soccer, kitchen and a even a piano in the office!
Office photo
What would I miss if I left
The team and its openness for improvements and change.
Levente Bélteky
Software developer
Favourite thing in the office
Personal qualities we appreciate
We are looking for impact-driven candidates looking for new challenges and real adventure. We prioritize personal qualities and future potential over a perfect match in technical skills.
Recommend to your friends!
Send the link
Open positions at Polygence