Budapest, Hungária krt. 40-44, 1087 Magyarország
We move the world. #movewithus
_VOIS
Telecommunications and Media

|
Budapest

|
Corporation (> 250)
_VOIS
Budapest, Hungária krt. 40-44, 1087 Magyarország
0 open positions at this company
Receive job notifications
Subscribe and we'll let you know if there's a job opening!
About the company
Our story
2006

The first Vodafone Shared Service Center opened its doors in Budapest

2017

We merged with the Romanian Service Center to form Vodafone Shared Services Europe

2020

We are entering the market with a new brand called _VOIS, leading the future as a TechCo company
What makes our product special
Work from home

|
Telecommunications

|
Equal opportunity employer

|
Internet of Things

|
Diverse

|
International Opportunities

|
Digitization

|
Continuous innovation

|
Dynamic
Our product
Technology & Transformation
By 2021, our company has grown into a TechCo company. We are a global team of 25,000 professional and dedicated colleagues who support 28 partners from four locations. We carry out our core activities in Finance, HR, Marketing, Sales, Commercial, Supply Chain, Business Intelligence, CARE, Technology and Security Operations and create added value.
#WeMoveTheWorld
Life with us
Lightning round
Ties or shorts?

In home office, almost anything goes!

Most proud of

Our community

Superpower?

Humor
Trainings and workshops
We believe in: 80/20/10 - learn on the fly/coaching /training.
Most of our training takes place online, and Vodafone University is always at our disposal and we provide the time for it.
How can the employees affect the company's life?
There are a number of platforms available for colleagues to share their views on how the company works. We also send out regular questionnaires that allow us to shape the future of the company.
Why we love our office
Our renovated office has been waiting to have us back since mid-September, if we wanted to spend a day at the office. The design, the layout is beautiful and modern, technically perfectly equipped - really #FutureReady :) Prepared for hybrid working, many more community spaces have been created, where we can be together with our team and colleagues for a brainstorming session or a good coffee :)
Office photo
What would I miss if I left
Most of all the people! My team, my leader, my hiring managers (they would be your leaders;)) And I wouldn't forget the unique corporate culture :)
Horváth Viktória
Senior Recruiter
Favourite thing in the office
Personal qualities we appreciate
We have a term: "Voda-fit" - that's what we're looking for in every candidate. It's our word for someone with resilience, innovation, enthusiasm, humility, flexibility and a love of teamwork.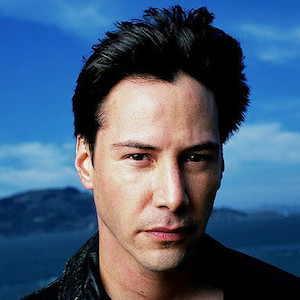 Which celebrity would your company be?
Keanu Reeves - High-Tech
Recommend to your friends!
Send the link
Our Covid-19 Experience
Vodafone Spirit
Earn customer loyalty: We earn the trust of our customers and provide an excellent customer experience.
Create the future: We are working to create a better future for everyone.
Experiment, learn fast: We experiment, draw conclusions, and then move on to achieving our business goals.
Get it done, together: We trust each other, each other's work, together we are capable of great things.
We're proud of
Working full-time at home to protect the health of workers
The Parental Policy came into force in July 2020, giving new parents 16 weeks of paid leave and then 6 months of part-time work
We contribute to the maintenance of the mental and physical health of our colleagues during the COVID period through a number of initiatives, e.g. resilience and mindfulness trainings, yoga
The new normal
Future Ready - we're still mainly in home office but we're preparing for long-term hybrid working
#womenintech
Új közösségi tér az irodában:)
#paternityleave
#reconnect
What to expect
-Flexible, hybrid working
-You can work with people from all over the world
-Your work can affect millions of people
-Here, every idea is heard-but really :)
-You can work with professionals and from them
-You can surf the net, make phone calls and text messages for as long as you want :)
-We care if you're unwell! With our Employee Assistance program, we try to help in this case as well
100% Human
<3
I have never experienced such flexibility and openness anywhere, I can be in a supportive and professional team gaining experiences every day.
Balázs Réka
Sourcing Recruiter
I am proud to work for Vodafone. They place a strong emphasis on making their employees feel their best and as valued as possible!
Hegedűs-Bite Eszter
Head of Marketing
I have been part of a very kind, honest and silly team for 5 years. An empathetic and flexible family, I never thought I would love them so much.
Szentpétery Annamária
Senior Creative Designer
I love working here because it's such a free and lively atmosphere. It's easy to find common ground with my colleagues (including senior executives).
Humor, security, love, development, challenges, team <3. Words that best describe my last nearly 2 years at _VOIS!
Jagicza Dávid
Sourcing Recruiter
Blog
Articles about the company