Exadel
Budapest, Széchenyi István tér, 1051 Hungary, Stephen Széchenyi Square
Middle/Associate Java Developer
Junior

|
Full-time

|
IT Development

|
Remote work
Job details
Middle/Associate Java Developer
Budapest, Széchenyi István tér, 1051 Hungary, Stephen Széchenyi Square
Software development

|
Budapest

|
Corporation (> 250)
Receive job notifications
Subscribe and we'll let you know if there's a job opening!
Job info
About the job
We're currently looking for a passionate Associate/Middle Java Developer who is willing to grow into a full-stack developer (Java + JS)! We provide mentors and cover educational courses with certificates.
Also we provide Welcome Bonus 3000$ for Middle Java Developers and $1500 for Associate Java Developers!
Salary range
Gross salary
3 300 - 5 600 USD
+Bonus
Welcome Bonus $3000 for Middle Java Developers
Welcome Bonus $1500 for Associate Java Developers
Preferred application method
Language of application:


Hungarian,

English,
Work schedule
Weekly working hours
40 hours / week
Core time
10:00 - 17:30
Responsibilities
Collaborate within an Agile team environment to define, design, develop, and ship new features
Work with the architects to develop new features for the product
Work with other product teams to integrate with their products and the environments
Ensure code is well-structured, maintainable, and of high quality
Develop automated tests to ensure product quality
Technologies and tools
skype

|
Scrum

|
GitHub

|
BitBucket

|
Atlassian Jira/Confluence
Professional skills
Java

3 / 5

Hibernate

3 / 5

RDBMS

3 / 5

Spring

2 / 5

JavaScript

2 / 5
Qualifications
Language skills
English
Fit for negotiation
Personal skills
Proactive

|
Great team player

|
Well-organized

|
Responsible

|
Can adapt well to changes
Your future team in numbers
Team size

6-10 person

Team age range

20 - 40
How we work
You can work fully remote, hybrid, or from office as an option
You will join Weekly meetings with the team and Quarterly Business Review meetings, where customer share ideas and news with the whole team
Scrum is mostly used on all our projects at Exadel
Jira/Confluence, Skype, Slack, GitHub
Team size up to 10 people
What will you learn
You can build your expertise with our Sales Support team, who provide assistance with projects
You can join any Exadel Community or create your own
You can participate in education as a mentor or speaker
You can take part in meetups as a speaker or listener
Working at Exadel means always upgrading your skills and proficiency, so we provide plenty of opportunities for professional development
Advantage, if...
2+ years of practical experience using developing APIs and enterprise applications with Java/Java EE
2+ years of practical experience with Hibernate ORM/JDBC/MyBatis/JdbcTemplate/etc
About the company
Our story
1998-12

Exadel Framework launches to provide readymade components to build complex web applications on J2EE.

2004-12

Exadel expands to Ukraine, opening a development center in Kharkiv.

2006-03

Red Hat acquired Exadel Studio and RichFaces and put software into open source.

2013-05

Exadel expands to Lithuania, opening a development center in Vilnius.

2018-11

Exadel expands to Germany, opening a new office in Dresden.

2019-05

Exadel expands to Uzbekistan, opening a development center in Tashkent.

2020-05

Exadel expands to Georgia, establishing a new development center in Tbilisi.

2021-01

Exadel expands to Hungary, opening a new office in Budapest.
What makes our product special
IT

|
International team

|
Software development

|
Based on newest technologies

|
Long-term Cooperation

|
Millions of users globally

|
A wide range of products

|
International expertise

|
Professional engineers
Our product
Software Development and providing IT Services
Exadel is an international IT company headquartered in the USA. We design software solutions, deliver digital platforms, and have been creating unique products for Fortune 500 customers for 25+ years. With 30+ offices Exadel addresses the most complex engineering problems with innovative solutions. Exadel's enthusiastic and dynamic team of 2,800+ specialists is the key driver of project success.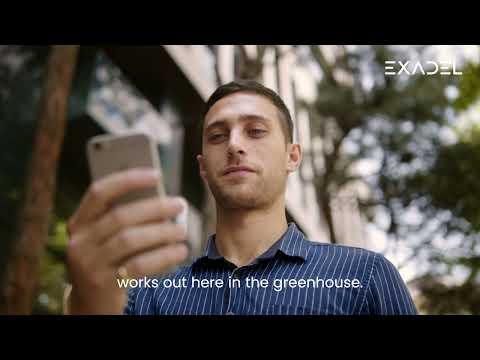 Product video
Life with us
Lightning round
Average age?

25+

Most proud of

Our employees and services we provide

Mac or PC

We have both options!
Trainings and workshops
Exadel fosters the environment of personal and professional development.Each Exadeller obtains a $1,000 yearly budget for self-education, including certifications, training, and educational materials.

How can the employees affect the company's life?
Our employees deliver extraordinary customer care and comprehensive technology solutions to solve our clients' complex business problems.
Why we love our office
Comfortable and convenient open space office with large and light work places, easy to access for employees, modern infrastructure near by, big and cozy, with rest area and kitchen.
Office photo
What would I miss if I left
We are a family. Exadel provides freedom. You can get the possibility to build your knowledge on different types of projects, areas, and technologies.
Favourite thing in the office
Personal qualities we appreciate
Well-organization, fully responsible, highly motivated, proactive, empathy, goal-oriented, highly professional in particular sphere of work, open-minded, quick learner, patience, sociable, attentive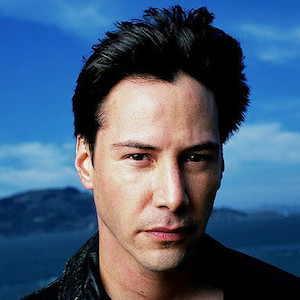 Which celebrity would your company be?
Keanu Reeves - High-Tech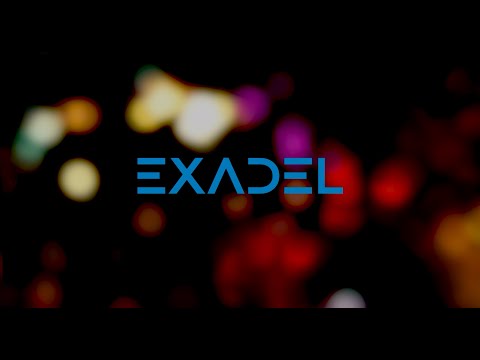 Team video