foodpanda
Budapest, Magyarország
Rider Contractor Care gyakornok
Intern

|
Full-time

|
Others
Job details
Rider Contractor Care gyakornok
Budapest, Magyarország
Food and Gastronomy

|
Budapest

|
Corporation (> 250)
Receive job notifications
Subscribe and we'll let you know if there's a job opening!
Job info
Work schedule
Weekly working hours
.
Core time
9:00 - 17:30
Responsibilities
Kapcsolattartás és kommunikáció a futárflottával
Futáraink teljes partneri életpályájának követése
Szerződéskötések menedzselése
Visszajelzések a futárok felé, panaszkezelés
Tájékoztató alkalmak és onboarding folyamatok irányítása
Professional skills
Accuracy, precision

5 / 5

Secondary education (min.)

5 / 5

Kiváló problémamegoldó készség

5 / 5

Proactive attitude

5 / 5

Udvarias

5 / 5
Qualifications
Other
Secondary graduation
Language skills
English
Fit for negotiation
Personal skills
Collaborating

|
Good communication skills

|
Team player

|
Openness, flexibility
About the company
Our story
1999

NetPincér was founded by Péter Perger and Zoltán Csontos in the college of Közgáz.

2011

Stable revenue over HUF 400 million.

2013

Website of the Year: Quality Award

2014

Food Panda bought the company from the founders.

2016

The world's largest online food-delivery company, Delivery Hero bought Food Panda.

2020

On our new platform you can choose from more than 2,000 restaurants.

2021

NetPincér is now foodpanda!
What makes our product special
Big Data

|
Artifical Intelligence

|
Innovative

|
Contactless home delivery

|
Market leading e-commerce platform

|
Újgenerációs platform

|
Bővülő szolgáltatáspaletta

|
6500+ partner
Our product
Online food ordering and home delivery
While foodpanda (NetPincér) has been known as a food-delivery service for more than 22 years, we are much more than that today. 🎉
Our colleagues work everyday so that you only have to reach out your hand and get what you really need, no matter when and where you are. This will make the whole world an extremely close and exciting place, and we are glad to be a part of it with you.
Product video
Life with us
Lightning round
Superpower?

In our colleagues and riders 👏

Most proud of

Our gym 💪

Lunch?

From foodpanda.hu 😉
Trainings and workshops
🤝 Cross-functional squad projects
👀 Mentorting, continuous development opportunities
📚 English courses
🎓 Thousands of professional and soft skill trainings through an online platform
How can the employees affect the company's life?
We are open to ideas and feeadback from all of our 👩 colleagues 👱‍♂️ ! We believe in an honest and transparent communication, and we also expect this from our colleagues and managers.
Why we love our office
Bárhonnan érkezünk, 🚶könnyen megközelíthető az iroda, ráadásul nagyon családias, kényelmes és zöld. Van hely kikapcsolódni és közösségi életet is tudunk élni, akár az ebédről, akár világmegváltásról van szó.
Tágas irodánkban egyedülálló módon 💪 konditerem is kialakításra került; járhatsz be 🚴biciklivel, van zuhanyzónk is. A járványhelyzet elmúltáig 🏡 lehet otthonról dolgozni, sőt, akár utána is.
Office photo
What would I miss if I left
The birtday celebrations, the team and the lunch tips!
Favourite thing in the office
Personal qualities we appreciate
The foodpanda team is made up by 🙌 enthusiastic colleagues who want to ✨ create value and actively contribute to bringing the world within an arm's reach.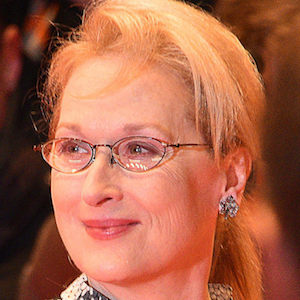 Which celebrity would your company be?
Meryl Streep - Single minded
Our office
Our Covid-19 Experience
Thanks to our agile approach to work we could adapt to remote work in no time.
Social responsibility
💕 We are the key sponsors with our foodpanda users of 7 different charities, supporting them throughout the year:
Vigyél haza
Élelmiszerbank
Ökológiai művelődés
Mosoly
My Forest
Magyar Vöröskereszt
Roland Házak
🤝 We have supported and stand up for the Amnesty International #EgyLépésselKözelebb campaign or the 'Család az család' initiative
🏆 We have joined the "Vállalható Üzleti Kultúráért" initiative
Company Values
🚩 Ownership mindset
🥇Efficiency and results-orientation
💬 Transparency
🤝 Teamwork
👨 Customer-orientation
📈 Continuous development
📣 All opinion matters
🎭 Diversity
🌳 Environment protection
Our heroes
Company Values
🎉Willingness to take risks - learning from mistakes
🎁 Creative, "Out of the box" thinking
🎲 Data-orientation
🏃 Performance-orientation
🙌 Flexibility
🙏 Respect and empathy
✨ foodpanda embassy
🙋 Authorization and autonomy
Our colleagues said about us:
🤵 "We work in a youthful and friendly environment day to day where team spirit is paramount."
🔗 "At foodpanda you are not just a link in the chain: everyone represents an important value in our team."
🏆 "We work in an innovative industry where ideas can be realized very quickly, so our work always has quick and evident results."
Our colleagues said about us:
🌍 "We work at a market-leading company with a solid international background that has the greatest industry recognition."
⭐"At foodpanda, we provide space for self-realization and an exciting and challenging work environment where everyone can find their calculations."
Our colleagues said about us:
🥇 "We can also learn a lot from each other because our colleagues are the highest level of professionals in our team."
🤝 "People-orientation reflects not only the attitude of our colleagues, but also the attitude of our management, who support our day-to-day operation both in a professional and personal way."
The new normal
We hold weekly all-hands meetings online to stay up-to-date on all news.
Our office
Our office
Our office
Our office
🐼foodpanda Star Awards⭐
Our favorite digital solution
Hangszigetelt akár 1 és akár 2-4 személyes fülkéinkből bármilyen meeting komfortosan megtartható.
🧔👱‍♀️🐼👨👧🌈 👨‍🦱 👩‍🦰
A foodpandánál támogatjuk a befogadó vállalati kultúrát, mert hiszünk abban, hogy a sokszínűség pozitív hatással van az együttműködésre. Ezért már a kiválasztási folyamatunk során fontosnak tartjuk, hogy mindenki számára egyenlő esélyeket biztosítsunk.
Open positions at foodpanda