Minority Rights Group
Budapest, San Marco u., Magyarország
Europe Programmes Assistant
Junior

|
Full-time

|
Management

|
Budapest
Job details
Europe Programmes Assistant
Budapest, San Marco u., Magyarország
NGO

|
Budapest

|
Small business (< 50)
Receive job notifications
Subscribe and we'll let you know if there's a job opening!
Job info
About the job
You will be providing administrative and logistical support, project planning, execution and monitoring. You will organise events, talk and meet minority organisations in Central Europe, also supporting them in research and legal aid. You will be working closely with the project coordinator and grant manager.

Salary range
Gross salary range
430 000 - 420 000 HUF
Preferred application method
Language of application:


English,
Work schedule
Weekly working hours
40 hours / week
Core time
9 - 17
Responsibilities
supporting project administration
preparation of travel and accommodation arrangements for participants, colleagues, and partners
organising logistics for events internationally and in the Central Europe region
support granting scheme and processes
researching and collating project news and maintain website
Technologies and tools
Slack

|
Microsoft Teams

|
CRM

|
accounting programmes
Professional skills
Admin work in an office

5 / 5

Project management experience

3 / 5

Experience organising events

4 / 5

Advanced Microsoft Excel

4 / 5

Experience with civil society

3 / 5
Qualifications
Finance and accounting
BA degree
Language skills
English
Fit for negotiation
Recommend to your friends!
Send the link
Personal skills
Empathetic

|
Ability to multitask

|
Ability to prioritize tasks

|
Punctual, reliable
Your future team in numbers
Team size

11-15 person

Team age range

25 - 55
How we work
MRG works on a very tight schedule as we run several projects at the same time. At the same time, we appreciate authonomy and independence in work. It is a flat and democratic organisation where staff is highly involved into decisions.

What will you learn
You will enjoy working in a multicultural workplace, meet people with different background. You will also assist people develeopment and achiving their aims. We have bimonthly transformation, innovation and learning sessions as well as job shadowing, personal coaching and trainings paid by the organisation.

Ideal candidate
Independent, able to prioratize alone and meet tight deadlines. Enjoy team work and complex work procedures as sub-granting to smaller organisations in Central Europe. Open, positive and willing to commit to the organisation values.

Advantage, if...
Any experience in financial managment or project management
Experience in re-granting

About the company
Our story
1993-01

Establisment of the Budapest office after London and Uganda

2001-04

Expanding to Caucasus and Turkey

2022-10

Largest capacity building programme starts in Eastern Europe
What makes our product special
Advocacy

|
Human Rights protection

|
Working with communities
Our product
Minority rights protection
MRG is an international non-governmental organisation working on the protection of the rights of ethnic, linquistic and religious minority communities.
Life with us
Lightning round
Hobby?

Chalk painting

Average age?

35

Superpower?

You need only when deadline approaches
Trainings and workshops
Trainings every 6 months Transformation, innovation sessoins
Personal coaching
How can the employees affect the company's life?
It is a flat and democratic organisation with staff council and trade union.
Why we love our office
It is bright and sunny. And full of good people.
Office photo
What would I miss if I left
We would miss the exchange and learning from each other.
Favourite thing in the office
Personal qualities we appreciate
Openness, empathy, precision, attention to people and details, cooperation, good time management, positive attitude, tolerance, respect of rights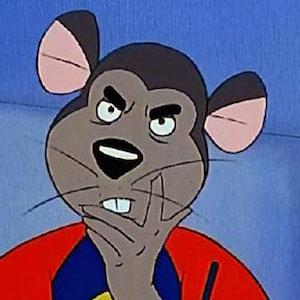 Which celebrity would your company be?
Grabovsky - Survivor