One Identity | Quest Hungary
Budapest, Alíz utca 2, 1116 Magyarország
Development Escalation Engineer
Medior

|
Full-time

|
IT Development

|
Budapest

|
Veszprém

|
Remote work
Job details
Development Escalation Engineer
Budapest, Alíz utca 2, 1116 Magyarország
Software development

|
Budapest

|
Corporation (> 250)
Receive job notifications
Subscribe and we'll let you know if there's a job opening!
Job info
About the job
Our team in Hungary consists of more than 160 employees, with more than 130 engineers, including developers, test automation engineers, UI/UX designers, DevOps experts, internal IT and Support engineers. We are a rapidly growing company,we are currently looking for a Development Escalation Engineer to join in our syslog-ng team.
Preferred application method
Language of application:


English,

Hungarian,
Work schedule
Weekly working hours
40 hours / week
Core time
09:00 - 15:00
Responsibilities
Being part of the Syslog R&Dteam to help the Support team with the most problematic Customer issues
Providing on-call support in rotation
Investigating and documenting software bugs so that developers can start working on fixing them
Fixing the critical problems of the Customers online, via conferencing tools and remote control
Reproducing problems and building reproduction environments
Professional skills
Strong Linux administration

5 / 5

TCP/IP networking

4 / 5

basics of cryptography and PKI

4 / 5

Bash, Python, C

4 / 5
Qualifications
Engineering
Any level degree
Computing
Any level degree
Language skills
English
Fit for negotiation
Recommend to your friends!
Send the link
Personal skills
Ability to prioritize tasks

|
A true team player

|
Friendly and helpful

|
Precise, Detail-Oriented

|
Be self-motivated and driven
How we work
- Life at Quest means collaborating with dedicated professionals with a passion for technology.
- When we see something that could be improved, we get to work inventing the solution.
- Our people demonstrate our winning culture through positive and meaningful relationship.
What will you learn
We invest in our people and offer a series of programs that enables them to pursue a career that fulfils their potential.
Do not apply, if...
you don't have several years' experience in a similar job

you are not fluent in English
Development Escalation Team
Development Escalation Team is a bunch of Sherlock Holmes's who are highly motivated in finding and fixing the root causes of the hardest Customer issues and product bugs or resolving outages. Our job begins when the average Systems Administrator feels totally lost.
Extra challenge
Can you figure out what is wrong with the thing below?
Please be a fair player and share your solution only with us!
If you succeed, then you will get swag from us after the interview: aHR0cHM6Ly9naXRodWIuY29tL2RlaXJmL2NoYWxsZW5nZQo=í
About the company
Our story
2000-01

Balabit was founded by Balázs Scheidler, Zoltán Györkő & Endre Wágner in a dorm room in Veszprém.

2006-01

Balabit to announce Shell Control Box, the first proxy-based privileged activity monitoring tool.

2007-01

Balabit announces the syslog-ng Premium Edition log management software.

2008-01

Balabit has customers all over the world, in five continents.

2013-01

For the fourth time, we are listed on Deloitte's Fast 50: the most dynamically growing companies.

2014-06

Balabit received 8$ Million venture capital from C5, to support further growth in the US.

2018-01

Balabit is acquired by One Identity, a Quest Software Business.

2018-09

Balabit PAM technologies are seamlessly integrated into the One Identity Safeguard solution.

2018-12

One Identity named a Visionary in Gartner's 2018 Magic Quadrant for Privileged Access Management

2019-10

One Identity named a Leader in the 2019 Gartner MQ for Identity Governance and Administration

2020-03

One Identity Opens Refurbished and Rebranded Offices in Budapest and the expanded Veszprém office.

2021-07

One Identity was recognized as a Leader in the Magic Quadrant for Privileged Access Management.

2021-10

We acquired OneLogin, expanding and bolstering the scope of our Unified Identity Security Platform.

2022-06

All our security products placed us in a leading position in gartner's magic quadrant.

2023-01

Participate in new product developments: Identity Manager, Safeguard for Privileged Passwords

2023-09

Became an Overall Leader in the 2023 Leadership Compass for Access Management by KuppingerCole.
What makes our product special
Machine learning

|
Linux

|
Security

|
Open source

|
Analytic mindset

|
Scala

|
Clean coding

|
Multiple protocols

|
Native Agile
Our product
Enterprise IT Security Softwares
One Identity is one of the world's leading IT security software vendors with millions of open source users from all over the globe.
We have two well demonstrated softwares, powered by the Hungarian development center:

Enterprise class log management software
Privileged Access Monitoring and Analytics Tool
Privilege Manager for Sudo & Unix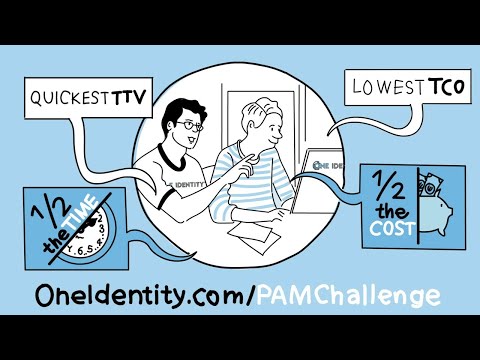 Product video
Life with us
Appreciating each other!
Appreciating each other!
Appreciating each other!
Lightning round
Bike, public transport or car?

In this order

Lunch?

Always together

Being late or overtime?

You make your own decision
Trainings and workshops
OI gives opportunity to participate on conferences, trainings and workshops. Colleagues make their decision together with the team who participate on which event for synchronizing the common needs.
How can the employees affect the company's life?
We have trust in each other, and we have open and honest communication constantly, but alongside continuous feedback throughout the year, we also have a big formal engagement survey every year where we gather problem areas and possible suggestions.
Why we love our office
Our offices are cozy without being oppressively trendy.

Why we love our Budapest office, because:

we have 108m2 terrace
we have a dedicated training room
we have more than 10 cafeterias surround us
we have Xbox, C64, table tennis, table soccer, darts, crokinole, chess, JBL Partybox, board games
we have free coffee, tea, cleaned water, pickles and even beetroot
Office photo
What would I miss if I left
From C to Python, from Unix to Windows, from GUI to kernel, there's always a new type of professional challenge that supports learning.
Athos
Senior software engineer
Favourite thing in the office
Personal qualities we appreciate
Smart people surround us: This is very attractive because we can learn from each other. Just Drop your ideas in the team, or for your leader and it can be one of our new features without strict forms.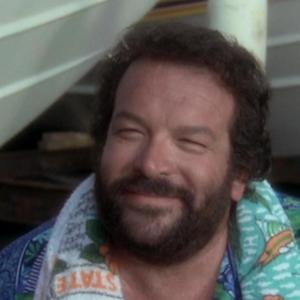 Which celebrity would your company be?
Bud Spencer - Kickass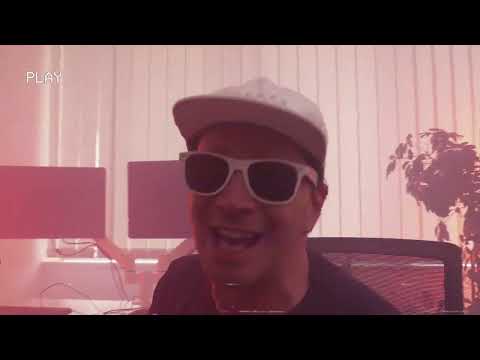 Team video
What is One Identity?
The accumulation of the knowledge and experience of brilliant and devoted people, and a place where you can even laugh even at the nerdiest jokes. It is also an exciting workplace, providing you with answers to your questions and feedback on your ideas and efforts. A place where your projects can be just as engrossing as a good TV show or an exciting game.
About the workplace
Is there a lunch break?
Yes, of course, everyday
Number of people/office space
130+ in the Budapest R&D Center and 30+ in Veszprém
What do you like doing together after working hours?
Board games, beer&fröccs, hanging out, beach volleyball
Breakfast together :)
Brand video shooting
We use...
Python, Linux, Angular, C#, Rust, Cloud, Scala, Qt, Docker, DevOps, C, C++,
Our values...
We believe in ethics, integrity and respect in the workplace – every day. And these aren't just words. These principles guide how we treat our customers, partners and each other. We strive to:
Take Ownership
Embrace Change
Commit to Team Success
Be Solution and Action Oriented
Drive Innovation
Communicate Openly, Honestly and Constructively
Monthly team-building events..
Referral system...
We have a referral system which means that we publish a monthly list of vacancies and the amount of referral bonus for each position. If we manage to hire a candidate recommended by a colleague and the new hire succeeds the probation period the recommender will get a bonus.
Products & Technologies
Budapest
Safeguard Remote Access – .NET, C#, Windows
Syslog-ng & SSB: C, PHP, JavaScript, Linux
Active Roles: .NET, C#
Password Manager: .NET, C#, Windows
Veszprém
Privileged Access Suite for Unix /sudo/: Python, C++
Privileged Manager for Windows: .NET, C#, Windows
Safeguard Authentication Services: Python, C++
Budapest & Veszprém
Safeguard for Privileged Sessions: C++, Python, Linux
Our favorite digital solution
A high-end conference room with movable walls, audio-visual elements and a large touch screen TV.
Our favorite digital solution
High-end conference and entertainment room with retractable walls, audio-visual elements and a huge touchscreen TV.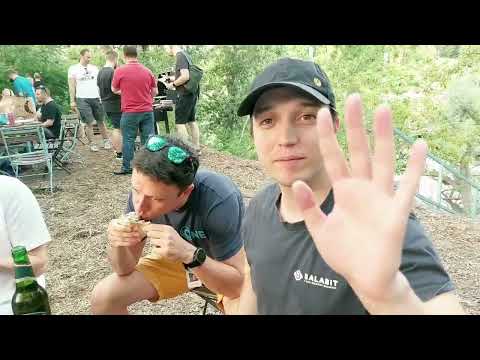 2023 Cooking Competition
Blog
Articles about the company