ROOM
Budapest, Andrássy út, Hungary
Product Owner
Medior

|
Full-time

|
IT Project Management

|
Remote work
Job details
Product Owner
Budapest, Andrássy út, Hungary
Software development

|
Budapest

|
Medium sized business (< 250)
Receive job notifications
Subscribe and we'll let you know if there's a job opening!
Job info
About the job
As a product owner, you will act as an enabler of rapid and productive development of our revolutionary 3D video call interaction platform. You will gather business requirements and translate them into agile sprints, communicate with the dev team on a daily basis and collaborate with scrum masters to make sure agile processes are adhered to. You will directly report to our Chief Product Officer.
Salary range
Gross salary
900 000 - 1 600 000 HUF
Preferred application method
Language of application:


English,
Work schedule
Weekly working hours
40 hours / week
Core time
10 - 16
Responsibilities
Keep daily contact with the development and the business leaders
Create detailed product analyses, outlining problems, opportunities and solutions
Identify technical, functional and non-functional requirements and track them
Support our scrum masters in backlog management, iteration planning, and elaboration of user stories
In collaboration with our CPO, take part in planning new product releases plans
Technologies and tools
React

|
Microsoft Teams

|
Java, Javascript

|
Node.js

|
C++

|
Bitbucket, Jenkins

|
MongoDB

|
Amazon Web Services (AWS)

|
Atlassian Jira/Confluence
Professional skills
Product planning

5 / 5

Business Analysis

5 / 5

Agile methodologies

4 / 5

Project management

4 / 5

JIRA, Confluence

3 / 5
Qualifications
No qualification required
Language skills
English
Fit for negotiation
Personal skills
Great communication skills

|
Strong ownership mindset

|
Proactive attitude

|
Great analytical skills

|
Ability to work in English
Your future team in numbers
Team size

6-10 person

Team age range

28 - 42
How we work
As an international, fully remote company, we communicate via Microsoft Teams and Room, our own 3D videochat product. We track the tasks of our teams in Jira, using the Scrum methodology supported by dedicated Scrum Masters. Just like the development teams, our leadership team is also distributed: we have senior managers in Germany, Hungary, Spain, the UK and more.
What will you learn
You will directly collaborate with (a) dedicated scrum master(s), enhancing your knowledge of agile development. The distributed nature of our teams demands highly proactive attitude while taking your communication skills to the next level. Daily interactions with our Chief Product Officer will improve and deepen your knowledge on product strategy.
Advantage, if...
...you've got experience managing highly technical teams, you've worked in remote or international environments before. Early product development experience is also a huge plus!
Do not apply, if...
...you're not willing to work in English in 90% of your day.
COVID-19: Solution: Video Interview
COVID-19 Solution: Online Onboarding
Job opportunities for those coming from Ukraine
About the company
Our story
2020-08

ROOM Company, including its Hungarian branch is founded Crytek founder Cevat Yerli.

2021-02

We've switched to 100% remote work.

2022-01

The Hungarian team started growing quickly!
What makes our product special
Machine learning

|
Continuous innovation

|
Collaborative

|
Socially interactive

|
User-generated content
Our product
ROOM
ROOM is a 3D audiovisual communication platform revolutionising the way we work, socialise and interact in the virtual world. The place for any social gathering is a shared space, often a room, and our product aims to mimic the experience of being together physically with seamless, collaborative interactions in our user-generated, gamified virtual sandbox rooms.

Life with us
Lightning round
Ties or shorts?

Shorts

Air conditioning or window?

Window

Mac or PC

Whatever you prefer!
Trainings and workshops
Individual feedback and career development plans for team members. Possibiltiy to participate in pair programming, lunch & learns, virtual conferences and online training sessions.
How can the employees affect the company's life?
Anyone can make product-related suggestions, and since we are working agile with dedicated scrum masters, we are reviewing all pending suggestions every 2 weeks and prioritize them for implementation.
Why we love our office
We are fully remote, so everyone is always one chat message away!
Office photo
What would I miss if I left
Flexible work hours, friendly atmosphere, English as a primary working language so I can improve my language skills, and the people of many cultures.
Norbert
Technical Director - Infrastructure and Deployment
Favourite thing in the office
Personal qualities we appreciate
Appreciation of colleagues of different cultural backgrounds, empathy for team members with families to look after (particularly during the lockdown), direct communication and honesty.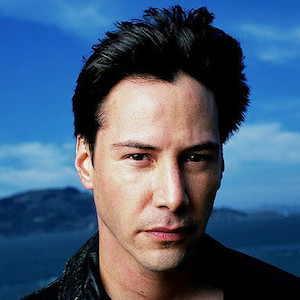 Which celebrity would your company be?
Keanu Reeves - High-Tech