TheSoul Publishing
Budapest, Bocskai út 134, 1113 Hungary, Dorottya Udvar
Actor/Actress
Junior

|
Full-time

|
Marketing, PR

|
Budapest
Job details
Actor/Actress
Budapest, Bocskai út 134, 1113 Hungary, Dorottya Udvar
Entertainment and Leisure

|
Budapest

|
Corporation (> 250)
Receive job notifications
Subscribe and we'll let you know if there's a job opening!
Job info
About the job
Just imagine your workday would be like this: searching for trending ideas on social media, coming up with scripts for videos, acting in videos for a YouTube channel with millions of subscribers, choosing and decorating shooting locations, and ordering props from huge storage with anything you can imagine. This will come true if you join us at TheSoul Publishing as an Actor/Actress.
Salary range
+Bonus
additional monthly bonuses 💰
Preferred application method
Language of application:


English,
Work schedule
Weekly working hours
40 hours / week
Core time
09:00 - 18:00
Responsibilities
Find cool and trending ideas that would inspire millions of people
Turn those ideas into stunning videos together with the Video Designer
Take part in on-screen filming as an actor/actress
Participate in preparations for shootings
Propose new ideas, experiments, and test new formats
Professional skills
Working proficiency in English

5 / 5

Social Media knowledge

5 / 5
Qualifications
No qualification required
Language skills
English
Fit for negotiation
Recommend to your friends!
Send the link
Personal skills
Charismatic

|
super-creative

|
willing to learn more
What will you learn
Internal learning system (more than 800 training courses)📚
English classes, if you want to improve your language skills
Ideal candidate
You understand what type of content we produce and you like it 👍
You can show different types of emotions 😄😁😒🤪😟😩😡
You feel confident being in front of a camera 🎥
You know how to take inspiration from various sources and can come up with new unique ideas 🙋💡
You know how to keep track of current trends on social media 📊📈
You want to work in a rapidly changing production environment
What we do?
We produce entertaining, positive and original content — including videos, articles, animation, and music. We invite you to create video content for our 1,5 billion (yes, 1 500 000 000!) social media subscribers.
About the company
Our story
2022

Our Budapest studio opened 🎉

2022

1.5 billion subscribers across all platforms

2021

Our Riga studio opened

2021

1 billion subscribers across all platforms

2020

Pear Couple launched on YouTube

2019

123 GO!, Teen-Z, La La Life launched on YouTube

2018

Avocado Couple launched on YouTube

2017

Slick Slime Sam launched on YouTube

2016

5-Minute Crafts launched on Facebook, Instagram, YouTube

2016

TheSoul Publishing began in Limassol, Cyprus
What makes our product special
1,500,000,000 subscribers

|
Content in 20 languages

|
Audience from 193+ countries

|
200B+ views in a calendar year
Our product
Entertainment content for social media
TheSoul Publishing's universe of well-known channels, including 5-Minute Crafts, Bright Side, Baby Zoo, 123 Go!, La La Life, Teen-Z, Avocado Couple, Polar, and Slick Slime Sam, satisfies our viewers' curiosity showcasing cutting-edge 3D technology, eye-catching stop motion, fun music, and vibrant animation!

Life with us
Lightning round
Mac or PC

Mac Studio 😎

Superpower?

We don't hesitate to have fun at work!

Most proud of

Our team of Soulmates 💜
Trainings and workshops
We have an internal academy with more than 800 educational courses. By investing in self-development, we reach professional heights and grow as experts and leaders.
How can the employees affect the company's life?
Every voice at TheSoul is welcomed, heard, and respected.
We nourish creativity and passion, cultivate beautiful minds, and encourage each other to become better every single day.
Generating brilliant ideas and gaining stellar results demands a special ambience. And we have it. We want you to dare to be yourself.
Why we love our office
Our Budapest studio has opened in 2022 — it is the newest among all studios of TheSoul Publishing.
The office has everything you need for comfortable work and creativity: a lot of space for team work, unlimited tea and coffee, shooting facilities, high-tech equipment, and film sets with all the necessary stuff in order to bring your ideas to life for millions of viewers worldwide.

Office photo
What would I miss if I left
I would miss the coolest team of creative and amazing people, the latest technical equipment (Apple, duh!), and much more 🙂
Lina
Talent Attraction Team Lead
Favourite thing in the office
Personal qualities we appreciate
We see YOU. We accept you the way you are and want you to stay true to yourself. On your first day. And each day you will spend with us. At all levels, locations, and at all times.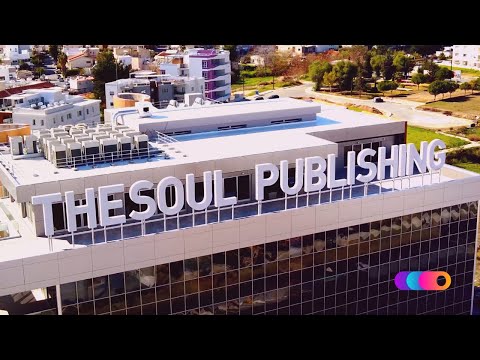 Team video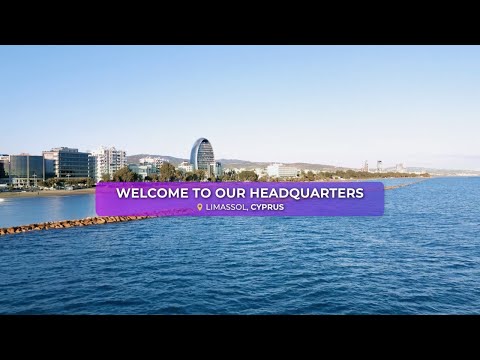 Welcome to our HQ in Limassol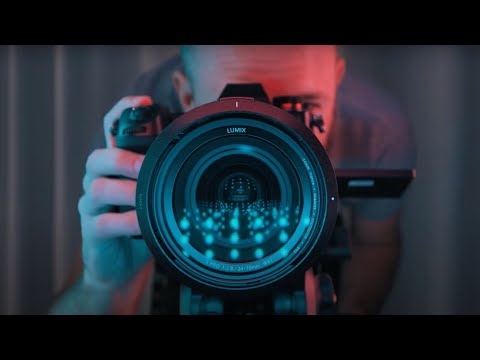 Welcome to our Riga studio
Blog
Articles about the company